Well today will be the start of my year
#8
running those VB tasks since March 1st 2011
And the strange thing is the last few days for the first time ever all these VB tasks are getting the contact with the Cern servers in 1min 36secs over and over and actually getting to HTCondor Ping 0 in about 2 minutes !!!
THAT has ALWAYS been the problem for me and my 9 computers running these VB tasks.
Testing....Connecting......Succeeded.....over and over faster than ever.
For what ever reason Cern servers and my part of the planet refused to connect unless I was running at full speed ISP from either the former DSL or the current satellite version.
Now if I told that satellite isp this they would say they did it........and I know that is not what happened.
So my only guess is Cern finally decided to make a fast connection with the place 40 miles NW of Microsoft after me complaining for 7 years and even talking them into making it as long as 20 minutes to start these before they hit that Cern connection WALL
I still do not trust it so I watch all of them start and make sure they are running and not ready to let them run to *Allow new tasks*
Never liked getting 20 repeated *Computer Errors* when they refused to connect and run and then get that 24 hour *suspension* before being able to get new ones and then watch them one at a time and hope they would start running in less than 10 minutes.
Had plenty of that over the years at T4T/vLHC and LHC-dev and here..........and even more doing Atlas alpha testing (can't wait to try that again)
WOO HOO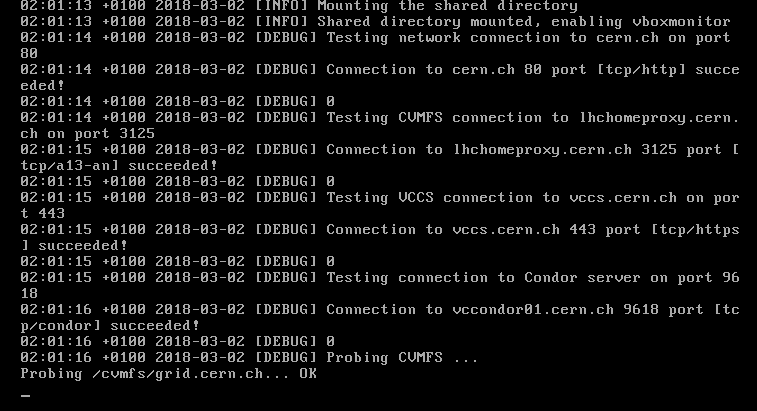 ---
Volunteer Mad Scientist For Life